Welcome to South carolina
Your guide to cities and destinations, hotels, travel, attractions, tours, events, and so much more in South Carolina, the Palmetto State!
Learn More
Welcome to South Carolina! A state rich with history and culture, with stunning coastal cities and beachfronts, beautiful parks, iconic historical sites, and so much more. South Carolina has something for everyone!
Visit historical Charleston, a city full of history; with colonial architecture, pastel homes, and home to Fort Sumter, where the first shots of the Civil War were fired. Or plan a trip to Myrtle Beach, where you can find 60 miles of pristine beaches and countless attractions, a favorite for everyone from families and honeymooners, to springbreakers. Or visit, Columbia, the capital of South Carolina, another very historic city and the home of Fort Jackson, the University of South Carolina, Riverbanks Zoo, and so much more.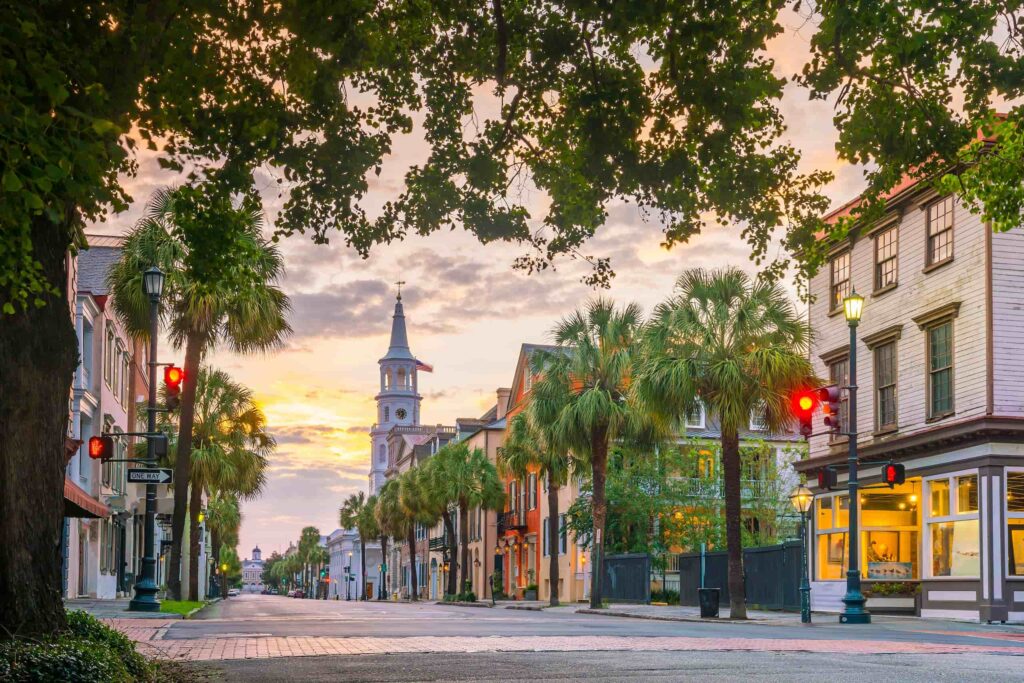 Discover Endless Adventure and Fun
Here you can find all the information you need for your South Carolina vacation! Plan your trip by learning about the top cities and destinations in South Carolina. Find information on the best attractions, events, and things to do in the state or the city you are planning on visiting. Or start booking your trip now with the best hotels, travel packages, and flights. Everything you need is right here to make planning your South Carolina adventure a breeze!
Top Destinations to Visit in SC
Hotels – Book your stay Now
Cities
Charleston
Myrtle Beach
Columbia
Greenville
Spartanburg
Hilton Head Island
What are you waiting for?