Founded in 1670, Charleston is the oldest city in South Carolina. It is also the largest, with a population just over 150,000. Charleston is full of historic architecture and sites, and is one of the most popular tourist destinations in the South. It is a beautiful port city with a rich history, many top attractions, and a thriving arts and cultural scene. Charleston was one of the biggest cities in not just South Carolina, but the United States as a whole until the mid 1800s.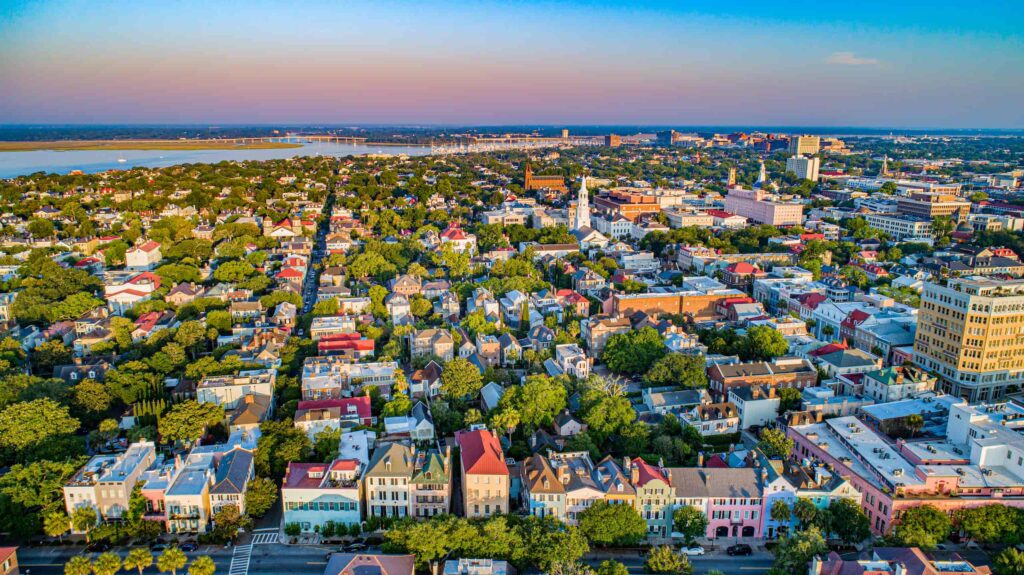 Charleston has a rich cultural and arts scene as well, plan your visit to the Historic Charleston Music Hall or the Halsey Institute of Contemporary Art today. Or how about a trip to the French quarter, where the Huguenot church is located along with many wonderful art galleries and boutiques.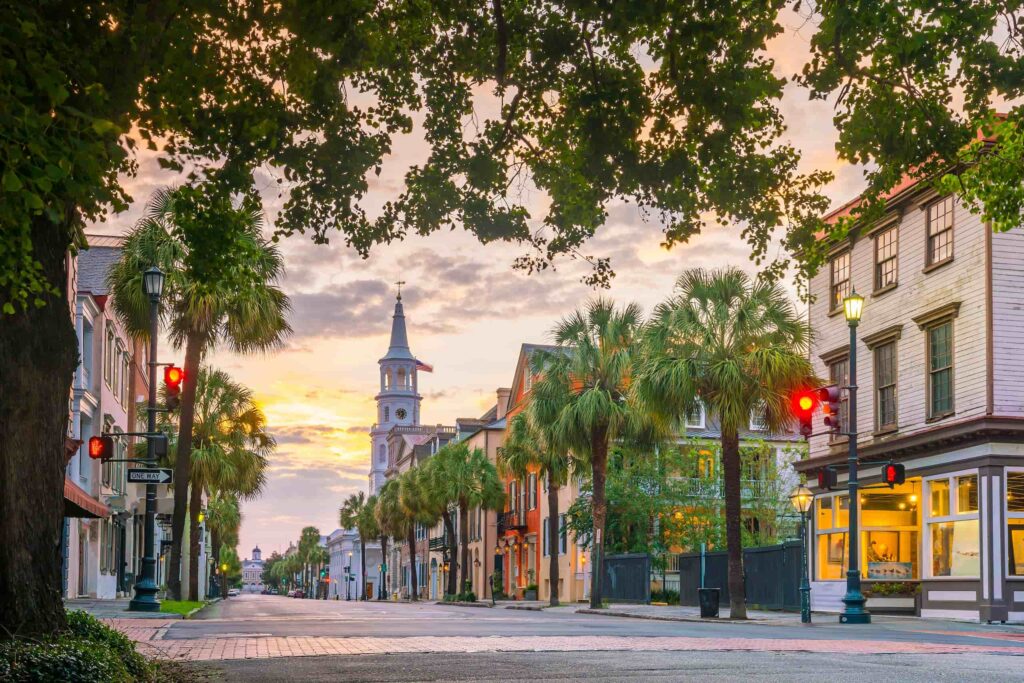 The Charleston Historic District might be the most popular destination for visitors in South Carolina with many sites that are steeped in history. From the historic Civil War era Fort Sumter, to the plantation era house and gardens at Middeleton Place and Magnolia, to the Naval and Maritime Museum at Patriots Point where you can tour the USS Yorktown aircraft carrier, Charleston is full of historic destinations and attractions to experience on your visit.
There are virtually endless events, attractions, and things to do on your trip to Charleston, South Carolina. Click the button below to view many more top attractions and find all the information you need to plan your visit. Or scroll further down to see top hotels, upcoming events, and much more. We have everything you need to book your accommodations and travel right here.
Book an Experience in Charleston
Hotels in Charleston, South Carolina